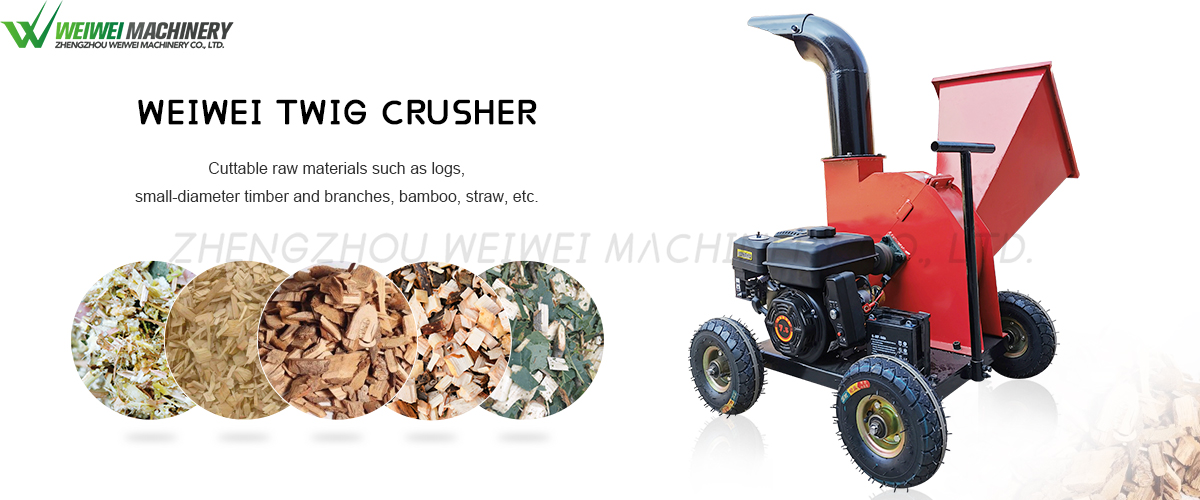 Weiwei new wood chipper with gasoline engine machine
especially suitable for small families, garden pruning, branch crushing and so on, the chipper can be cut and crushed small diameter wood, garden pruning waste branch, branch, bamboo, grapevine, corn stalk, rapeseed pole, honeysuckle branch, etc.
The finished product has the advantages that the size of the finished product is between 0.5-3 cm through the branch of the cutting and the crusher, and the product can be used for the front end process of the paper mill, the small wood chip can be used for returning to the field and the garden fertilizer, and protecting the roots of the trees , and it is a very environmentally-friendly and practical recyclable material.
It also can be used for power generation of a biomass power plant and a board factory to make a density board , the cutting corn, grass straw and other crops straw can be used to make animal silage, for feeding animals.