30 Years of agricultural machinery manufacturers , we can provide the best quality products and services and give you the most appropriate price .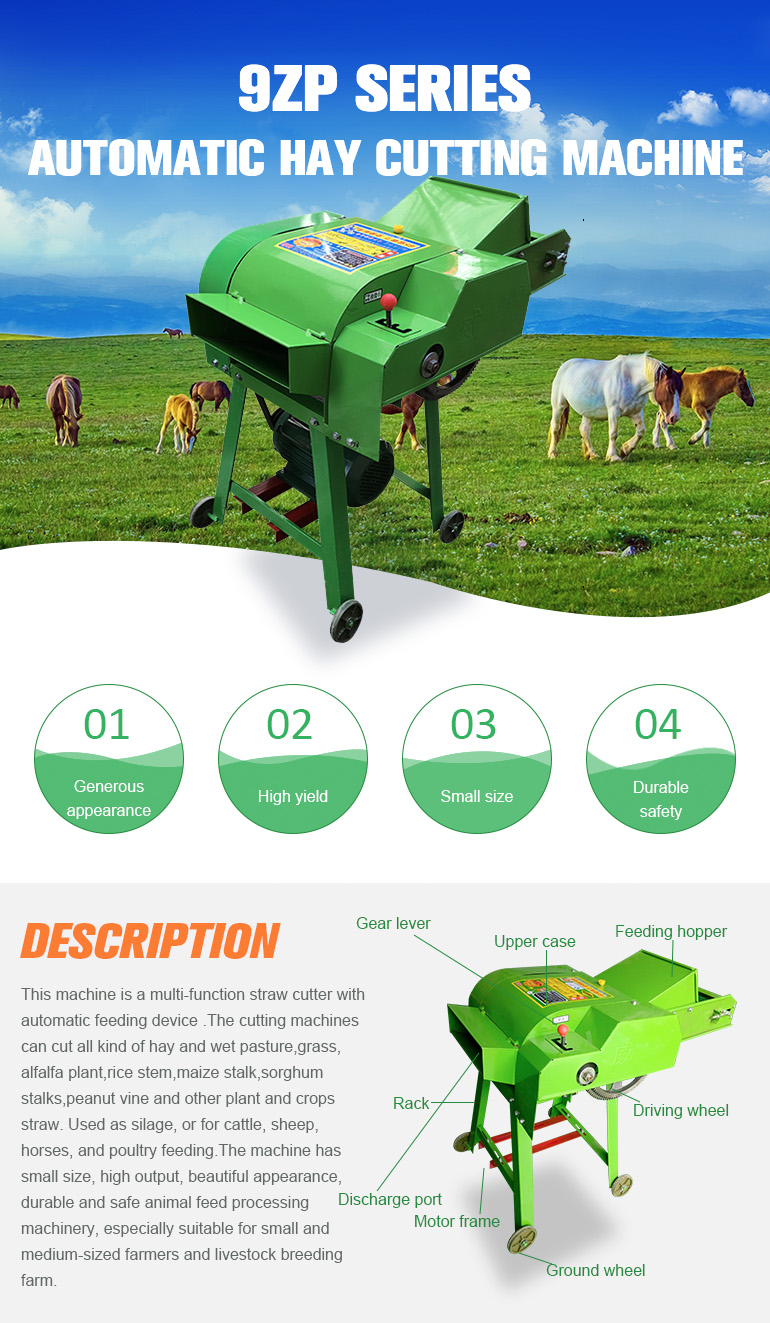 This machine is a multi-function straw cutter with automatic feeding device .
The cutting machines can cut all kind of hay and wet pasture,grass,alfalfa plant,rice stem,maize stalk,sorghum stalks,peanut vine and other plant and crops straw.