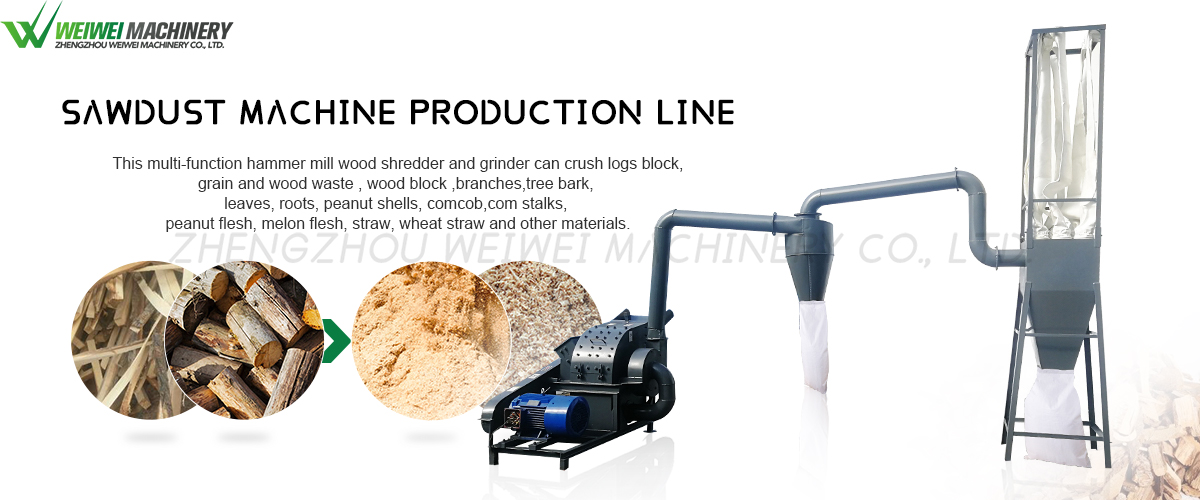 Applications
This multi-function grinder combines the advantages of hammer wood grinder and blade disc wood grinder.
The material not only to crush logs, but also to crush raw materials.
Such as scrap, branches, bark, leaves, etc. Roots, branches, bark, peanut shells, corncob, corn stalks, peanut flesh, melon flesh, straw, wheat straw and other materials and logs are crushed into sawdust or chips,
According to the different size of screen mesh,the machine can cutting and grinding different effect.Minimum effects size reachability 0.5mm.
Adding a cyclone collector can reduce the dust pollution, add the aggregate bag, and more conveniently collect the finished product of the user.